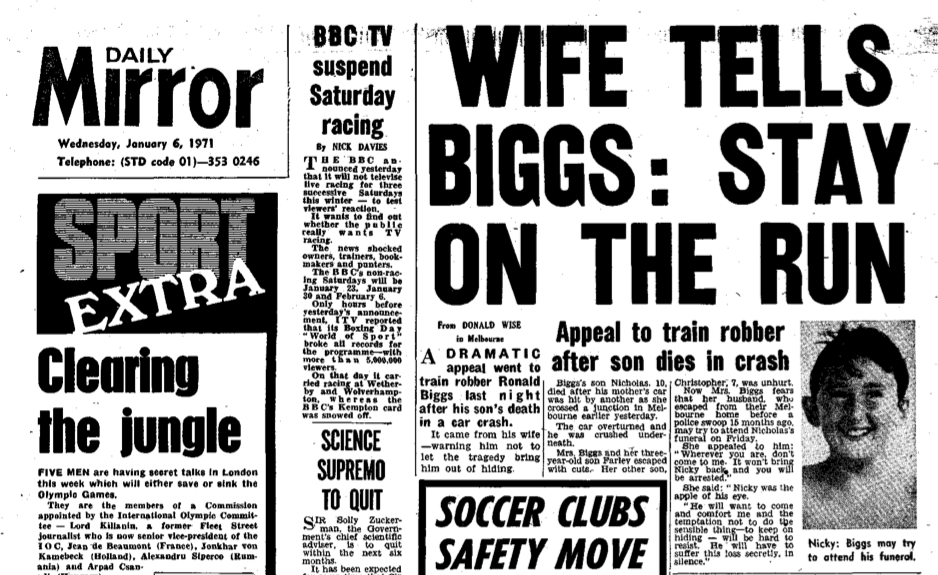 50 years ago January 1971 was not a happy time for the Biggs family. During the first week of January 1971, as Charmian was driving the three boys home in Melbourne after spending the New Year holidays at Somers on West Port Bay, her car was hit side on as Charmian was crossing an intersection. It was her right of way.
The Biggs' oldest son, Nicky, took the brunt of the impact and was thrown from the car and tragically died. He was just 10. Chris, Farley and Charmian were all injured.
The funeral on 10 January was a media and police circus as there was speculation that Biggs would come out of hiding to attend the funeral. The authorities still believing that he was hiding out in Australia. The police even removed all the cards from the wreaths and flowers in the hope of finding a clue to Biggs' whereabouts.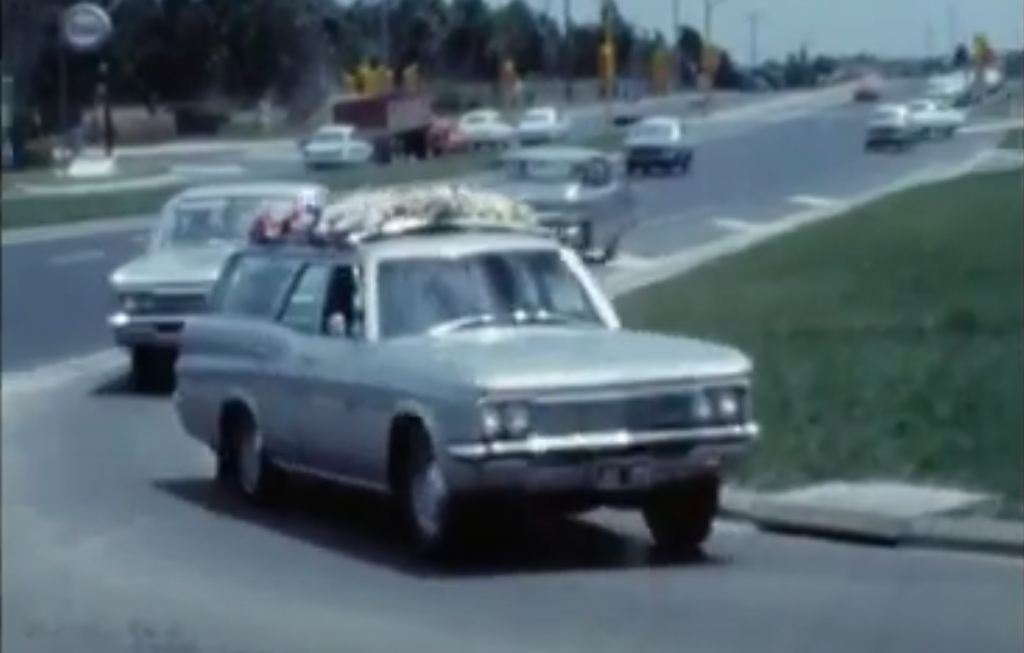 In pre-internet or global media days, news of the crash and Nicky's death did not feature in Brazil. Ron was only to learn of his son's death from a letter from Charmian that he received in February 1971, over a month after the crash.
On receiving the news, Ron almost gave himself up by walking into the British Consulate in Rio de Janiero, but changed his mind at the very last moment. The death weighed heavily on Ron's mind and played a part in his decision to return to the UK in February 1974. Which would have happened if Ron had not been betrayed by the Daily Express to Scotland Yard.
RIP: Nicholas Grant Biggs (23 July 1960 – 5 January 1971)